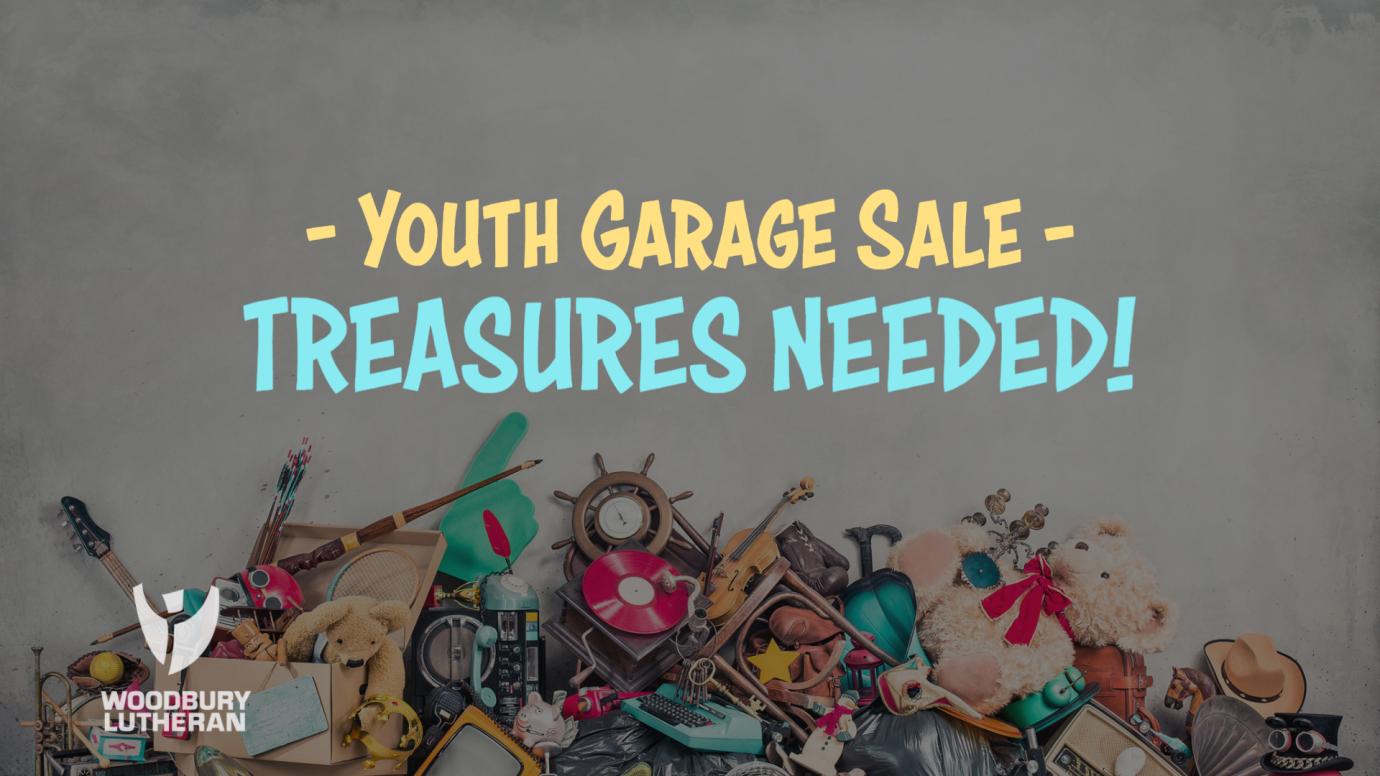 May 9, 2023 9:00 am
May 9, 2023
Contact:
Collection dates will be May 9 and 10.
Start a garage sale stash for the upcoming Youth Garage Sale! Our Youth will be collecting slightly used "treasures" for the Lions Garage Sale held on May 11-13. Sale proceeds help offset some participant costs for youth attending our Mission Experiences this summer in Rochester, MN and Kansas City, MO. If you have questions, contact Shanna Salzman at 612-859-1365 or ssalzman1@comcast.net.
Items that sell well:
Gently-used furniture, clothes, shoes, household items, baby items, puzzles, toys.
Items we don't accept:
Electronics, tube televisions, worn furniture, dirty or broken items.
Thank you for supporting WLCYouth!