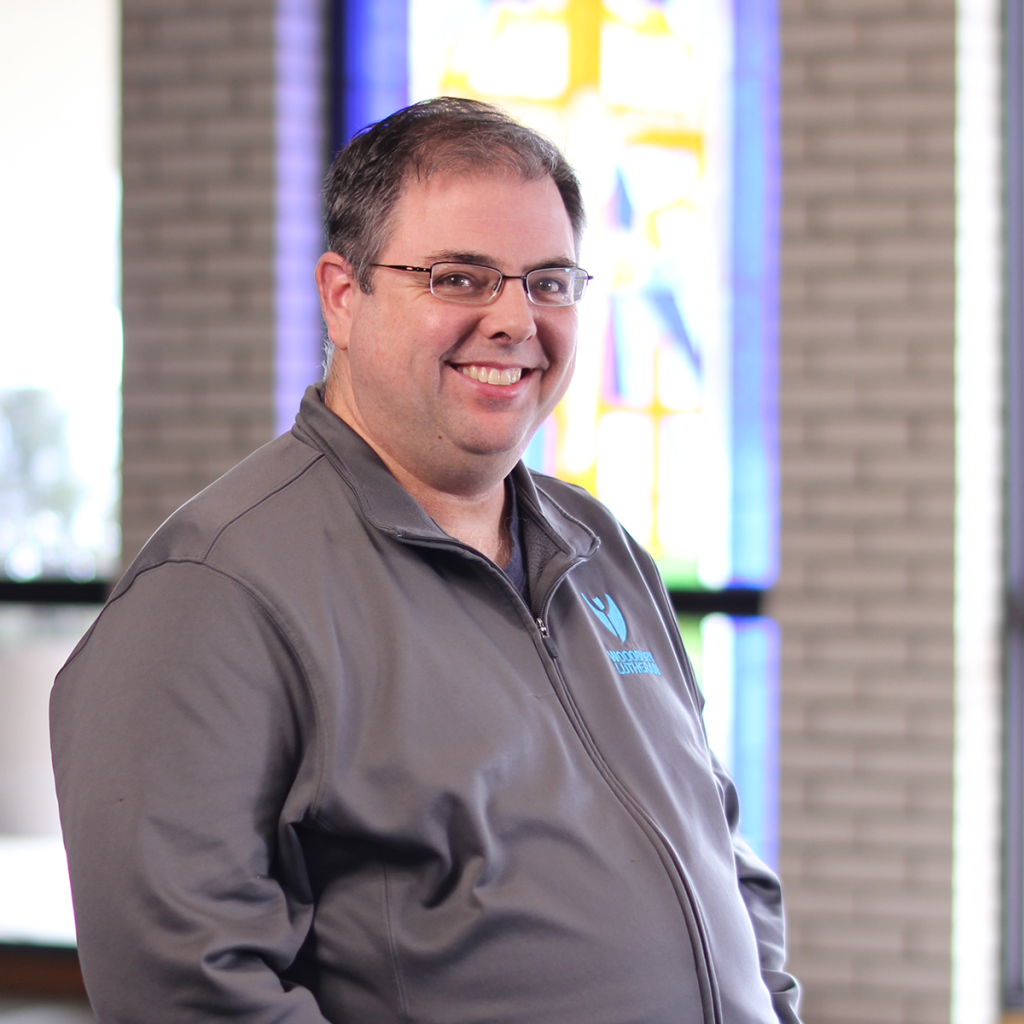 Tim Marshall
Pastoral Care Ministries Pastor
Tell us a little about you and your family:
I'm married to Sunny and we have 3 daughters, 1 son-in-law and a pampered toy poodle named Elsa (yes, we got her when Frozen was in theatres).
Although it's hard to pick just one, what is your "Verse to live by:"
Isaiah 43:1-3: "But now, O Jacob, listen to the LORD who created you. O Israel, the one who formed you says, "Do not be afraid, for I have ransomed you. I have called you by name; you are mine. When you go through deep waters, I will be with you. When you go through rivers of difficulty, you will not drown. When you walk through the fire of oppression, you will not be burned up; the flames will not consume you. For I am the LORD, your God, the Holy One of Israel, your Savior."
This is an amazing passage that reminds me whose I am and no matter how bad things may seem, God will be with me and protect me!
What are your favorite things/hobbies to do in your free time?
I have played tennis since I was 6 years old and still love it to this day, I enjoy reading, watching movies and programs with my family, and taking naps.


Tell us a little about your past roles, education, or anything else you'd like us to know:
I was a Vicar at Bethlehem Lutheran Church in Rapid City, SD, and loved it. My first call into ministry was at Abiding Savior Lutheran Church in Lake Forest, CA, as pastor of youth and pastor of care, and loved it. I served at Emmanuel Lutheran Church in York, NE, as youth pastor, and loved it. I have been here at Woodbury Lutheran Church in pastoral care, and love it! Yes, God has blessed me every step of the way.
What is one thing that people might be surprised to learn about you?
True story: when I was born, I was a mystery to the doctors there at the hospital. They told my parents I was born without a brain and to put me in an institution. Fortunately, God had other plans and my parents brought me home anyway.
What is your favorite thing about Woodbury Lutheran Church?
This is an easy one… the people of WLC. I love the staff I work with and I love the people who attend WLC. I am consistently blessed by God through you all!