GLOBAL REACH & MISSIONS
Impact the World Around You
"Therefore, go and make disciples of all the nations, baptizing them in the name of the Father and the Son and the Holy Spirit." --Jesus, Matthew 28:19
If Jesus said it, let's do it!
As followers of Jesus we're called to imitate Him – to develop a lifestyle of being on mission – where we live, work, take classes, drink coffee, buy groceries and more. He calls us to care about the things he cares about, namely people. That's near, across the street or cubicle, and far, across the city and across the world! Reaching out with the compassion and love of Jesus both near and far is part of who we are at Woodbury Lutheran. We want to help and equip you with the vision and tools to reflect Jesus and engage with the world God made and loves.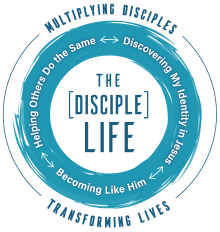 It all boils down to what we call The [Disciple] LIFE: Discovering our identity in Jesus, becoming more like Him, and helping others do the same. This simple framework helps us lean into the LIFE God is calling each one of us to, a LIFE of Multiplying Disciples and Transforming Lives.
Take a look around this page to learn more about some of the amazing opportunities to join Jesus on his mission of seeking and saving the lost.
Not sure where to start? Contact Brad Miller, our Director of Discipleship and Reach and he can help you find your fit!