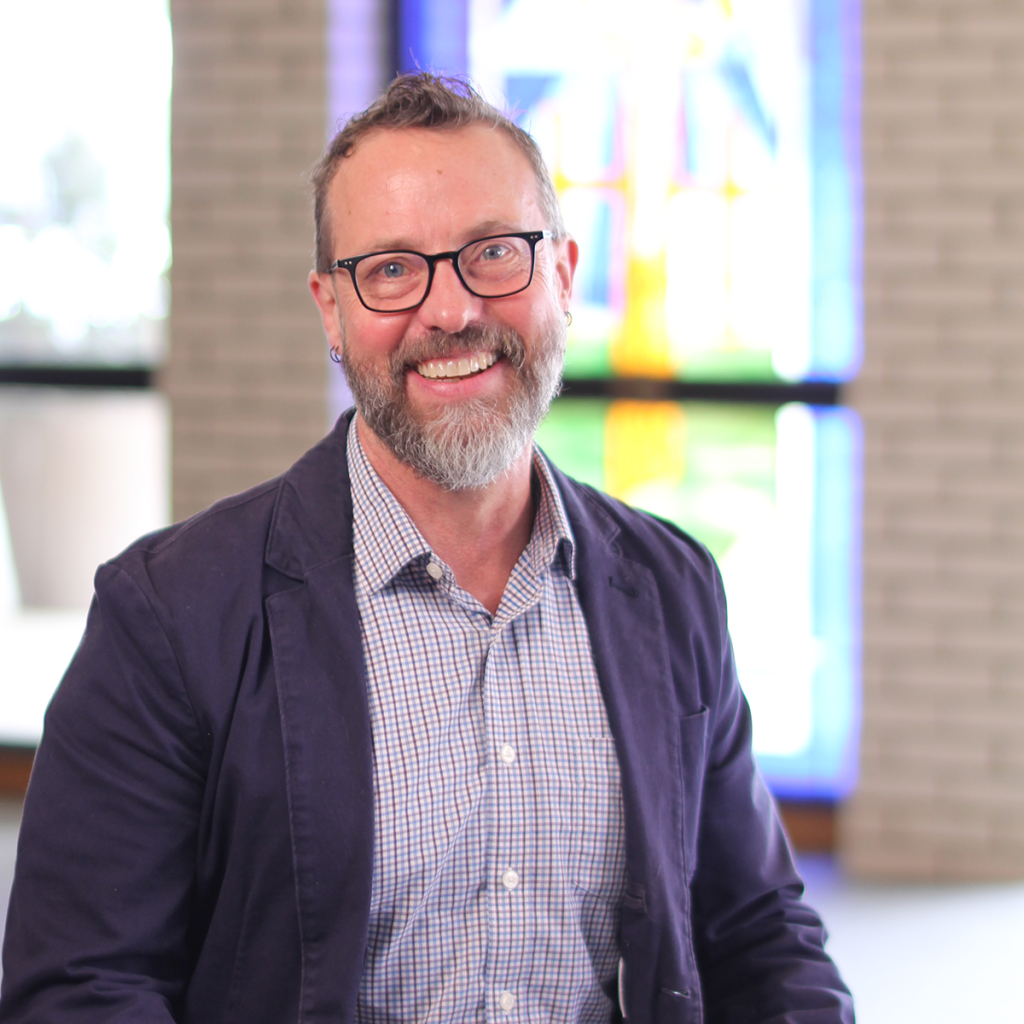 Dean Dunavan
Campus Pastor, Oak Hill Campus in Stillwater
Tell us a little about you and your family:
I am married to Jyl and we are blessed with two daughters, Amelia Rose and Grace Violet.

Although it's hard to pick just one, what is your "Verse to live by:"
Galatians 2:20:

"I have been crucified with Christ and I no longer live, but Christ lives in me. The life I now live in the body, I live by faith in the Son of God, who loved me and gave himself for me."


What are your favorite things/hobbies to do in your free time?
I would rather be outside than most anywhere and I love horseback riding, motorcycling, camping, and seeing the world.
Tell us a little about your past roles, education, or anything else you'd like us to know:
In High School my faith deepened significantly by the teaching and mentoring of Ken Koehler DCE. The discipling guidance of Ken stirred the Holy Spirit in me and my hunger for the Word of God and the desire to see lives transformed by the love of Jesus. I attended Concordia College St. Paul in 1986 an after graduating I served at Living Christ Lutheran Church in Chanhassen MN. I received a call to serve Living Savior Lutheran Church in Tualatin Oregon in 1995 and in 1999 we returned to Minnesota and I began teaching at Concordia Academy High School until May of 2022. I was ordained in February 2021 and currently serve WLC as Pastor of the Oak Hill campus.


What is one thing that people might be surprised to learn about you?

Jyl and I honeymooned on an old Harley Davidson riding from Sioux Falls to Thunder Bay having to push start the motorcycle every morning.


What is your favorite thing about Woodbury Lutheran Church?

The best thing about WLC is that we are Gospelcentric. It's all about Jesus all the time!