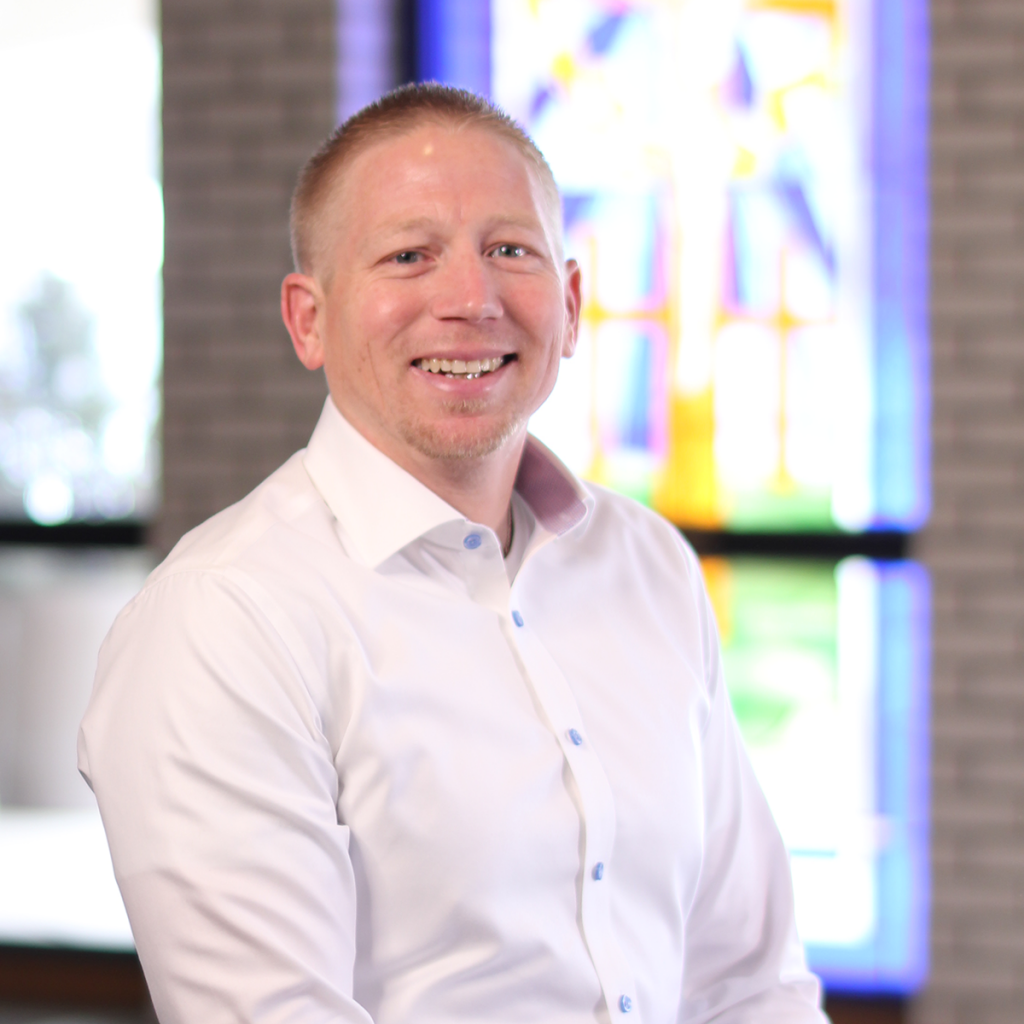 Tom Pfotenhauer
Senior Pastor
Tell us a little about you and your family:
Steph and I have been married for 18 years and have one daughter, Peyten, who is 10 and is the light of our lives. We love our dog Harry and whatever Hamster happens to be living and in its cage.
Although it's hard to pick just one, what is your "Verse to live by:"
John 16:33, "In this world you will have trouble, but take heart I have overcome the world."
What are your favorite things/hobbies to do in your free time?
Run, exercise, hang out with Peyten and Steph, the Vikings, Fantasy Football.
Tell us a little about your past roles, education, or anything else you'd like us to know:
I graduated in 1999 from Concordia Irvine where I received a degree in Poly Sci/History.
I Attended Seminary at Concordia St. Louis 2000-2004
Associate

Pastor

at St. Paul Lutheran in Boca Raton, FL from 2004-2008
Associate

Pastor

at Woodbury Lutheran from 2008-2012
Sr.

Pastor

at Woodbury Lutheran from 2012 - today.
What is one thing that people might be surprised to learn about you?
I am in the Concordia Irvine Athletic Hall of Fame for Men's Soccer as a goalie even though I am really short :)
What is your favorite thing about Woodbury Lutheran Church?
My favorite part of WLC is how we are always about Jesus in everything.