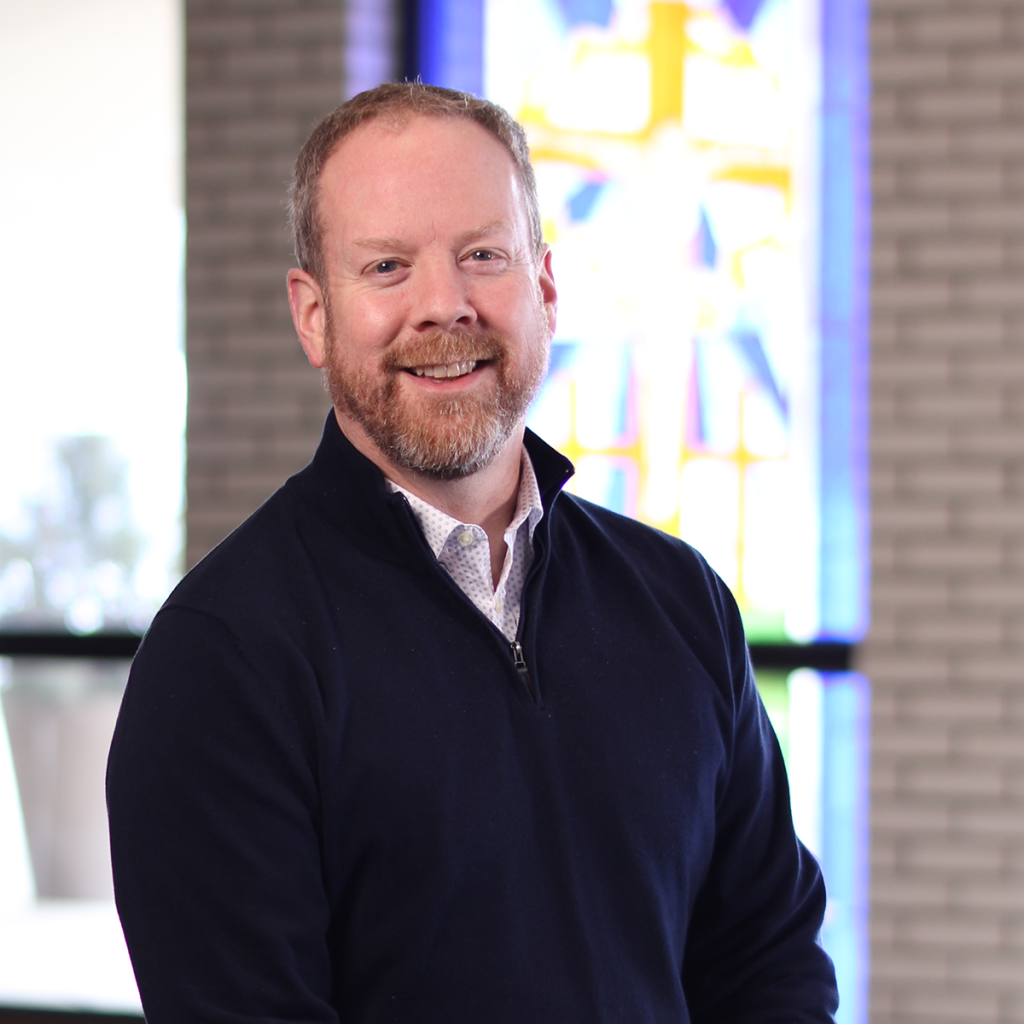 Joel Symmank
Campus Leader, Wakota Ridge Campus in South St. Paul
Tell us a little about you and your family:
Rachel and I met in college and have been married since 1990. We have three grown sons, Ethan, Micah, and Luke.
Although it's hard to pick just one, what is your "Verse to live by:"
My verse to live by is Galatians 2:20, "I have been crucified with Christ and I no longer live, but Christ lives in me. The life I now live in the body, I live by faith in the Son of God, who loved me and gave himself for me." I can't get over that last phrase...that the Son of God would love me and give himself for me. What else can I do in response to that but live by faith in Him?
What are your favorite things/hobbies to do in your free time?
I love to cook, especially for family and friends. I like to canoe and camp in the Boundary Waters and enjoy God's creation. I love to play music, mainly acoustic guitar, with worship teams and on my own.


Tell us a little about your past roles, education, or anything else you'd like us to know:
I've served at three churches: St. John's in Topeka, Kansas; Redeemer in Olathe, Kansas; and at Woodbury Lutheran Church since 2005. In each place I have served as a Director of Christian Education, working with and teaching the Christian faith to all ages. Now at Woodbury Lutheran's Wakota Ridge Campus I get to serve as the campus

pastor

.


What is one thing that people might be surprised to learn about you?
I play the hammered dulcimer...not expertly but most often I'm the best hammered dulcimer player anyone knows (because I'm the only one they know). It's a unique sounding instrument that is incredibly fun to play.
What is your favorite thing about Woodbury Lutheran Church?
WLC has a value of Movement. We say "faith doesn't stand still." I love that. It's a reminder to us as individuals that faith is a living, dynamic thing, fueled by the Holy Spirit. And it's a reminder to us as a church to be asking, "What's next, Lord? How can we continue to move forward in this Kingdom work you've given us to do?"