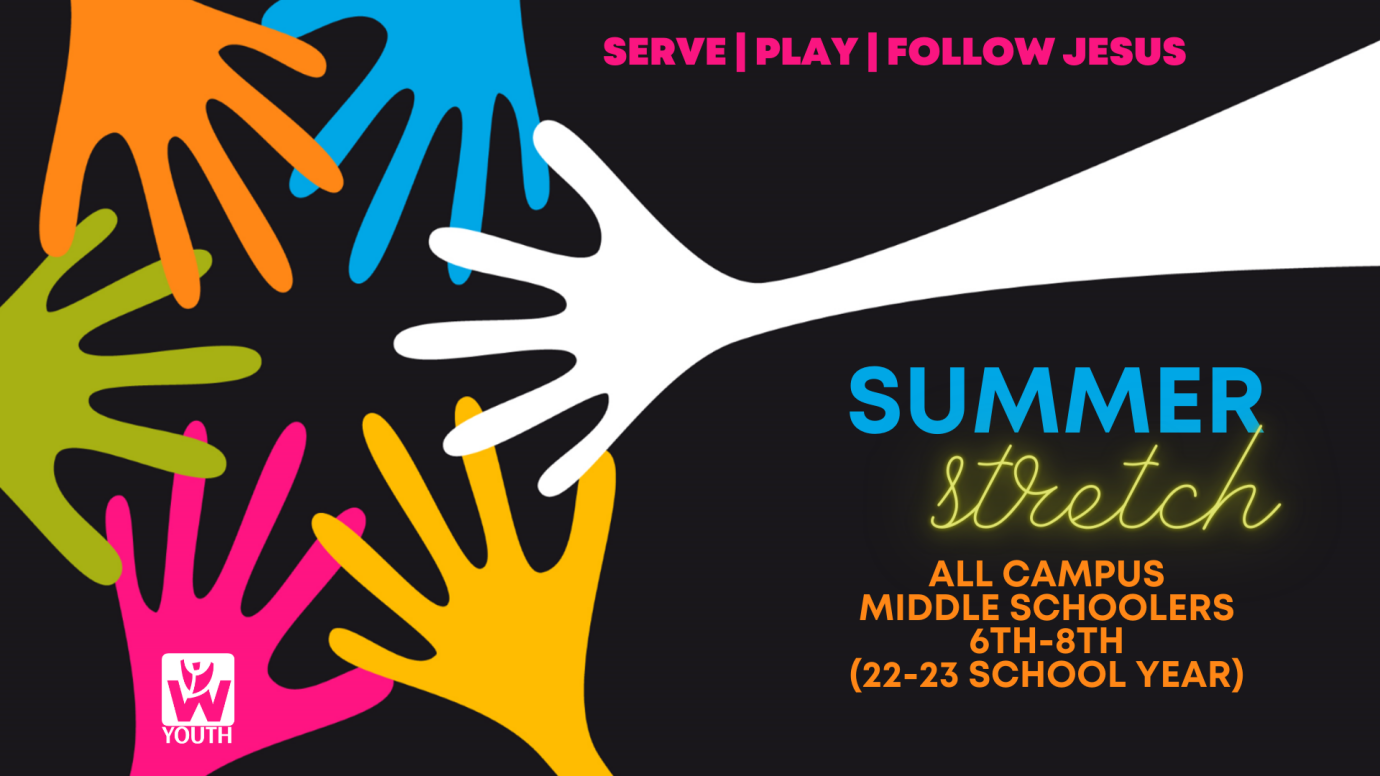 March 19, 2023 12:00 am
March 19, 2023
Contact:
Summer Stretch is a Middle School (6-8th, grade completed June 2023) Summer Serving Ministry that meets on Thursdays from 8am-1pm:
June 29

July 13

July 27

August 3rd (Valley fair day-8:30-7pm)
Youth will serve in the mornings, come back to the Valley Creek campus to eat bag lunches & play games. You can choose to register for the whole summer ($40 by June 1st or $50 after June 1st) or one day at a time ($10 per day and $30 for the Valley fair day on August 3rd).
Friends are welcome but we need to know they're coming at least 7 days in advance so that we have enough seat belts and service sites!