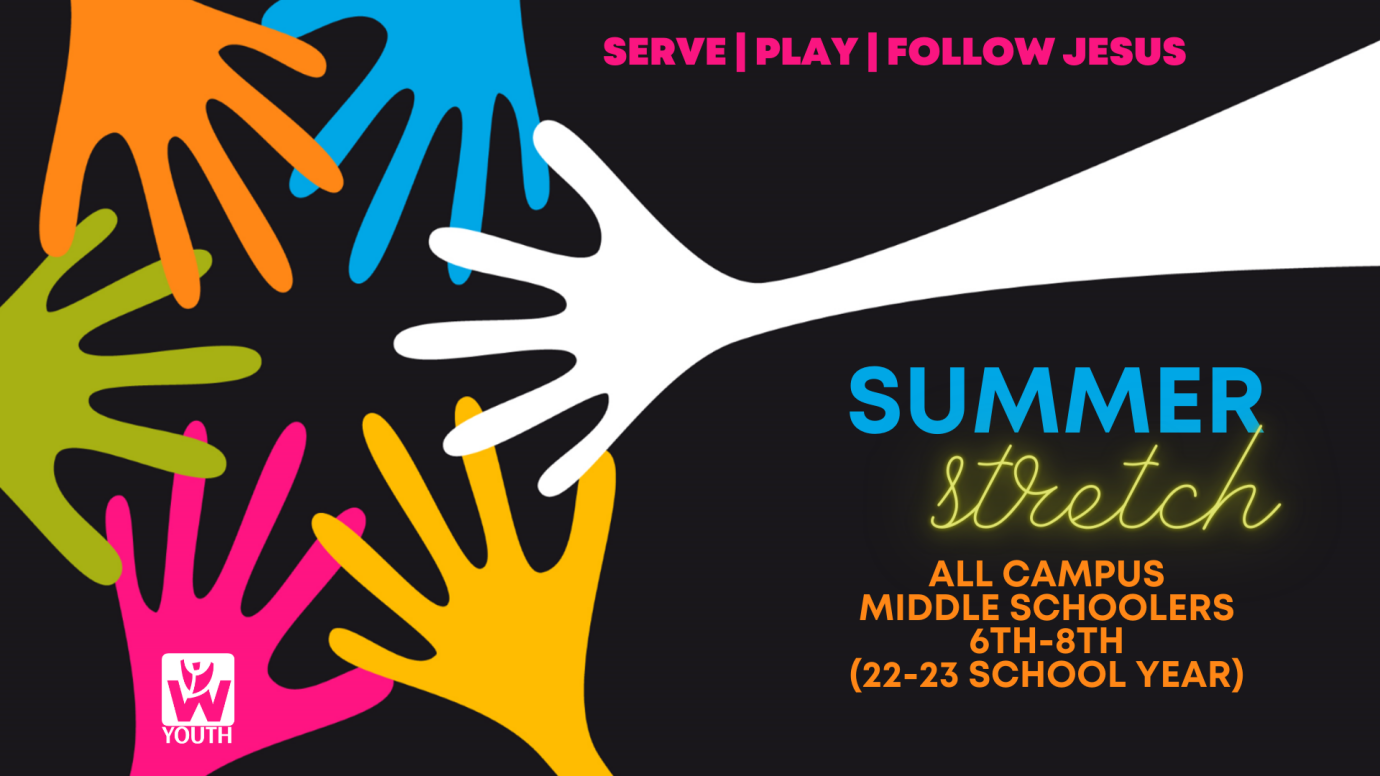 March 19, 2023 12:00 am
March 19, 2023
Contact:
Anyone currently in 9th-12th grades (2022-2023 school year) can apply to be a teen leader for Summer Stretch! Teen leaders make the Summer awesome and help lead games, lead devotions, set the vibe, PLUS we get to have fun while serving alongside the Middle Schoolers!
DATES: June 29th, July 13, 27, and August 3.
FREE! Apply by May 15th. Talk to Lindsey Schmidt at Schmidtl@woodburylutheran.org if you have any questions.