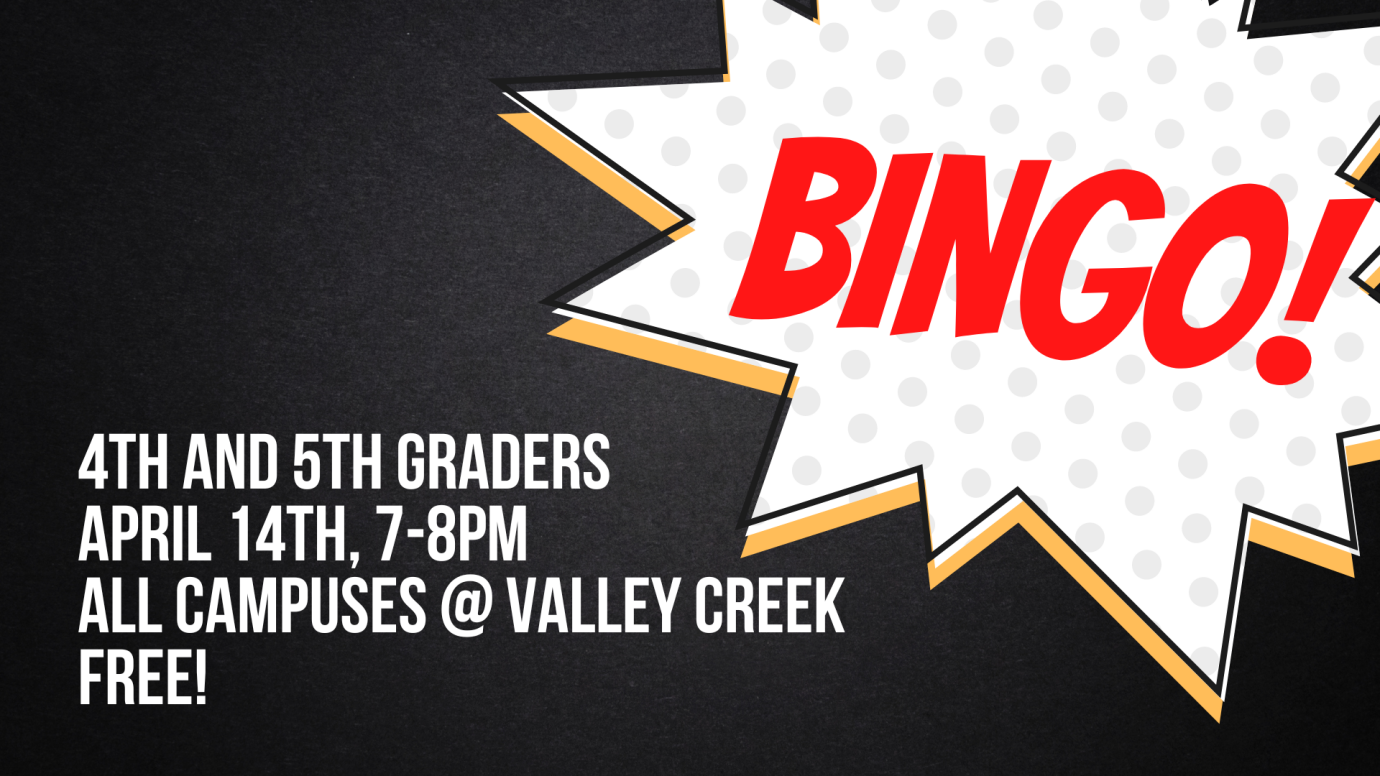 April 14, 2023 7:00 pm
April 14, 2023
Contact:
Calling all 4th and 5th graders from all campuses! We're playing BINGO with prizes on Friday, April 14 from 7-8pm!
This is an all-campus event that's being hosted at the Valley Creek campus. We'll have prizes, Bingo fun, and opportunities for our 4th and 5th grade students to get to know each other as well as some of our WLCYouth staff and older youth friends. This is a free event! Bring a friend! Parents you're welcome to hang out if you'd like.
Contact Lindsey at schmidtL@woodburylutheran.org with questions.