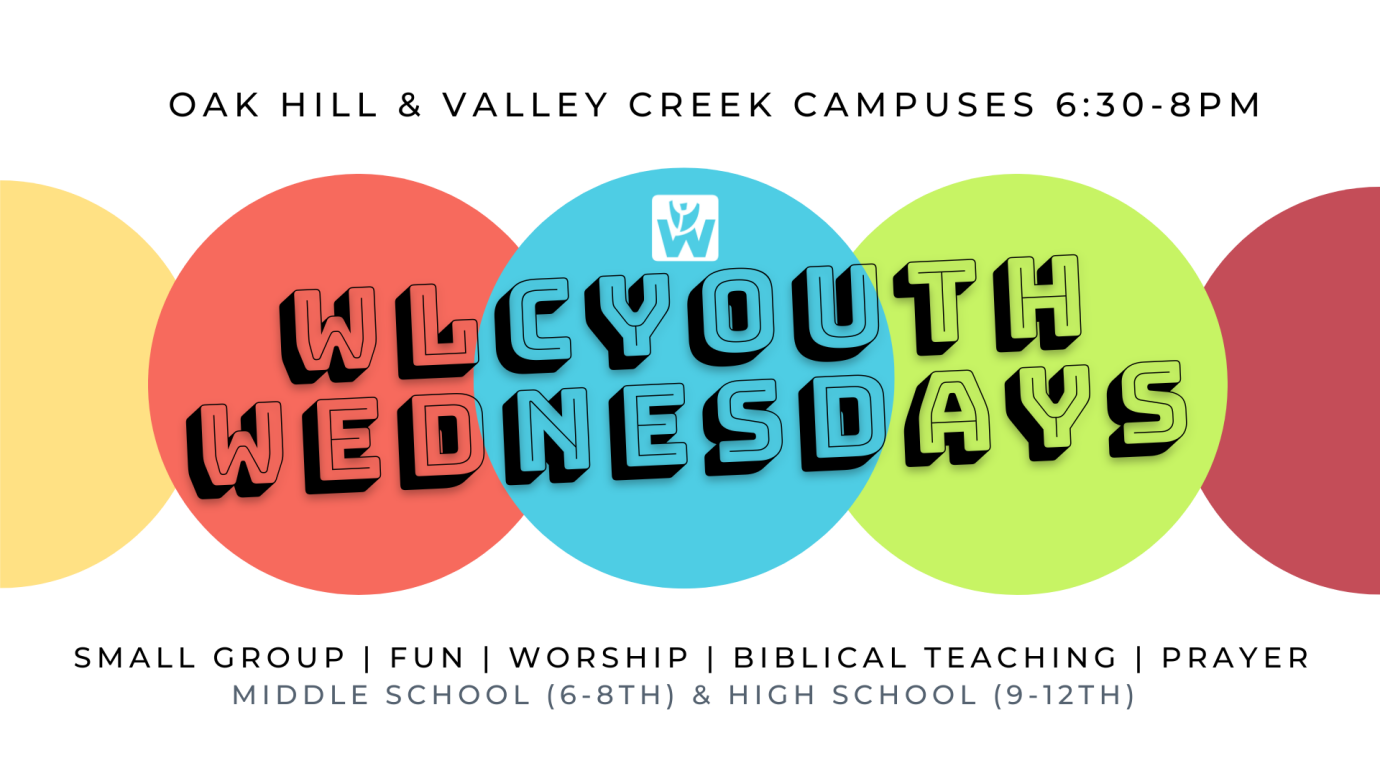 January 25, 2023 6:30 pm
January 25, 2023
Contact:
Middle School and High School Youth at the Oak Hill Campus: get ready for fun, games, worship, prayer, small group breakouts, and conversation about real-life. Come to WLCYouth Wednesdays and see what we're all about! Questions? Contact Sarah Dibbern.
*Note, WLCYouth Wednesdays will not meet on December 21, December 28, March 8, and April 5.
Youth are welcome to arrive between 6-6:30pm to hang out prior to start time.

Please bring a physical Bible every week. Our phone Bibles are great but we want to open a physical copy of God's Word when we are together. (If your child doesn't have a Bible, let us know, we can help!)

Parents, make a way to meet your child's small group leader(s). These people make space every week to walk with your amazing kids, they're incredible!