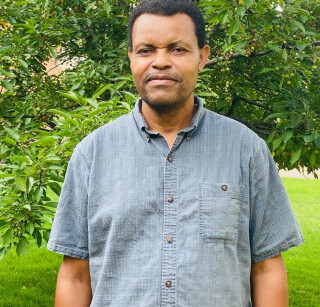 Pastor Demelash was born in Ethiopia in 1973, and grew up in the Islamic faith. His family became Christians and were baptized when Scandinavian missionaries brought the Gospel to his village when he was 10 years old.
He became a missionary and evangelist after high school, and was blessed to see God bring fruit from the churches Demelash planted. In 2005 he was ordained by the Mekane Yesus Theological Seminary in Ethiopia. He moved to the U.S. in 2007 and lives in St. Paul with his wife Age and their 4 children.
Demelash is Pastor of an Oromo (Ethiopian) congregation in Columbian Heights (MN). He is active in a variety of church outreach programs through LINC Twin Cities, and helps to start new Oromo churches across the U.S. He is also active in Oromo radio ministry overseas.
Agency: LINC Twin Cities